Autumn Term 2022 - Religious Education Newsletter for Parents / Carers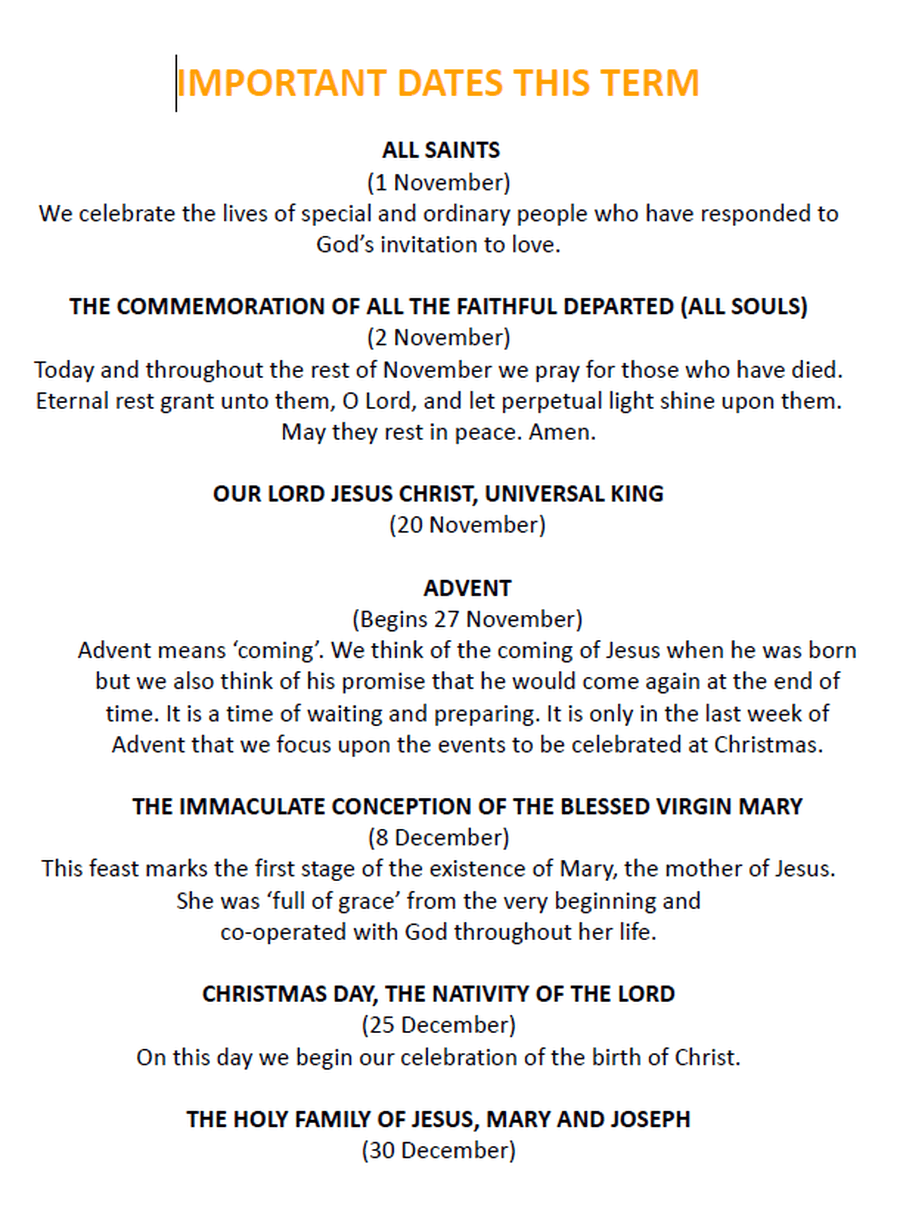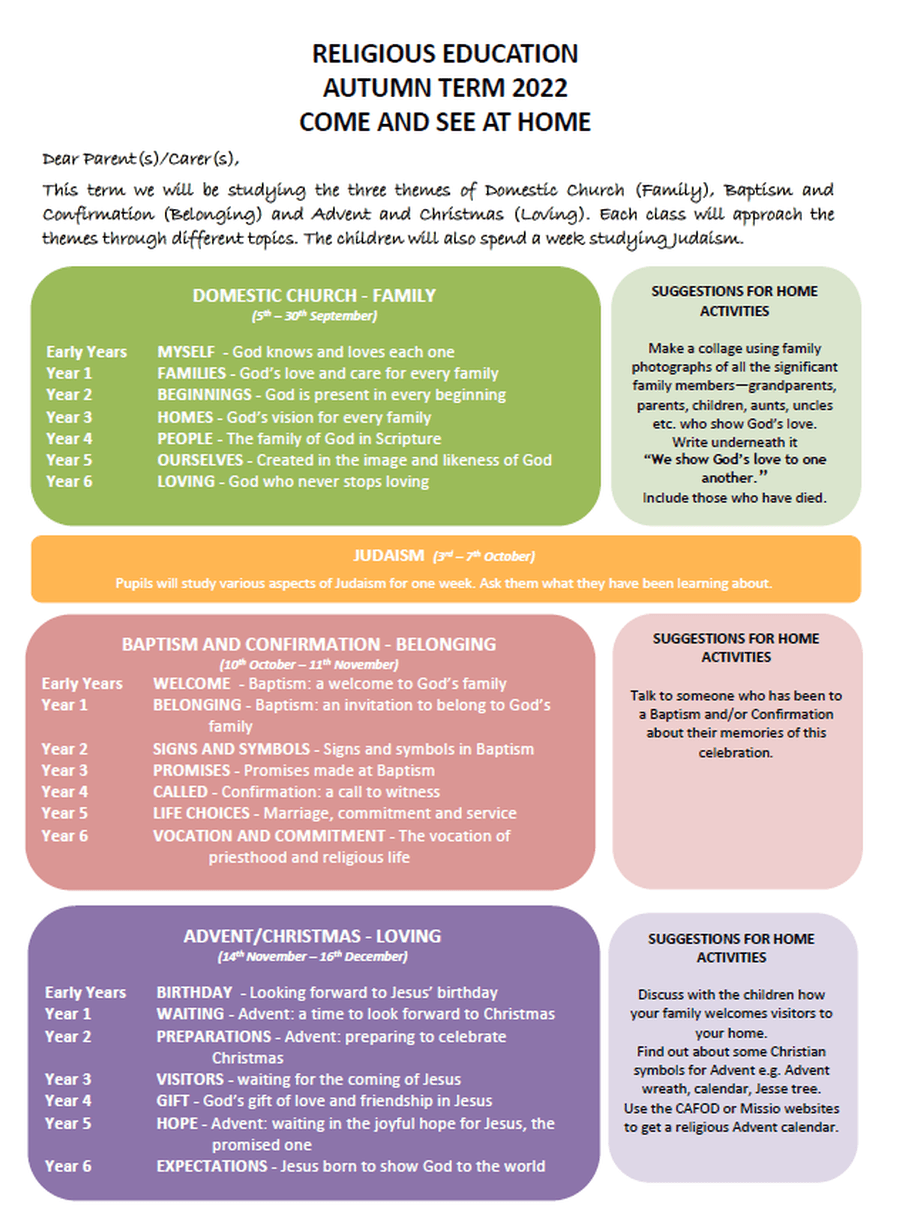 This week we had a very important assembly in which Laudato Si' was relaunched and the children started to think about their individual pledge and their class pledges. Together as a school, we are going to do our bit to help save our 'Common Home'.
Mission Statement
We love God and each other and follow the example of St. Teresa of Lisieux.
We enjoy learning together and doing our best in a happy, healthy and welcoming community.
We learn to be responsible and caring citizens.
"Let us do little things well today."
St Teresa of Lisieux
Come and spend some time reflecting on the story of Good Friday with us.
Key Stage 2's Stations of the Cross
Key Stage 1's Stations of the Cross