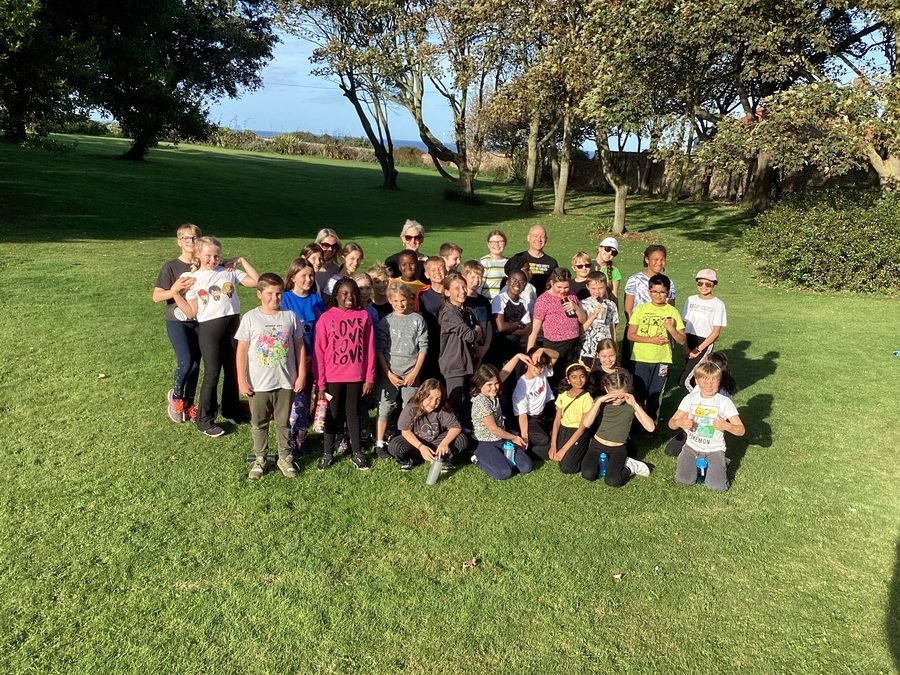 Year 6 residential trip to Aylmerton 2023
Day 1
Today we settled into our accommodation and got to develop our team work skills further with a variety of different games and activities. These included code cracking, folding the tarp, giant marble game and crossing the acid river! We thought about how we could communicate, listen and encourage each other more. More challenges came our way with the human knot and sitting game. We have scores so far, but the challenges continue tomorrow with the monster trail!
Today we went to West Runton to see the rock pools and habitats of the beach. We found sea anemones, crabs, shrimp and fish living in these habitats. Some of us were lucky enough to find fossils on the beach!
Later, we learned all about how the stones and rocks came to West Runton. Woody taught us about glaciation, cliff erosion, transportation and finally deposition. We then spoke about how Blakeney Point was formed.
Finally, we went on the monster trail at Felbrigg Hall. We learned how to use a compass and maps properly to navigate the woods. We continued to work as a team, solving clues and puzzles together. We wrote monster inspired poems, they really were exceptional poems! Well done to Year 6 for completing the monster trail 2023!
Day 3
Today we went to Blakeney! We assessed the different habitats, saw lug worms and then walked across the river Glaven to see Blakeney Point, the result of long shore drift.
We relaxed for a moment, meditating on the sand dunes and taking in all of nature. Some of us even fell asleep, it was so peaceful.
Day 4
Today we went to the Norfolk Broads to study the habitats and importance of this man made network of rivers and lakes. We learned about the history of the Broads and how it was made along the way. As we studied the habitats, we even got to have a go at driving the boats too!
Then we went to Sea Palling and Happisburgh to compare the coastal defence systems, or lack of, and the impact of coastal erosion on the landscape and for the local people who live there. While we were learning about coastal defence, there were builders fixing existing sea defences so we were lucky enough to watch them, from a safe distance, fix the coastal defences at Sea Palling! We rated the beach at Sea Palling 9/10 but rated Happisburgh 1/10 due to the dangers. We saw the newly installed tidal bell and one of us was lucky enough to ring it as the tide came in!
The Prodigal Son
As part of our R.E studies on our first unit (loving), we acted out the roles of the sons, giving reasons to forgive. We created a conscience alley and role played, with 2 volunteers listening to each thought and 'argument' before making the judgment. We reflected on our own lives and how forgiveness is an essential part of unconditional love.
Year 6 British Values
As we settled into class, we thought about the fundamental British Values including democracy, individual liberty and rule of law. We created our class charter and voted for our roles of responsibility after preparing speeches.
We then developed our use of digital art through our ICT studies to create our very own animated self portraits, reflecting on all the amazing qualities we have that make us special and unique.