8.1.19 Today Year 2 asked God to help us to be the best we can be. We discussed how to be more like Jesus so we can shine brightly too. We made New Year Resolutions.
3.12.18 Miss Hilton led a Reconciliation Service which involved children leading prayers and acting a story from the Bible. Miss Hilton and the staff explained what being sorry means to them.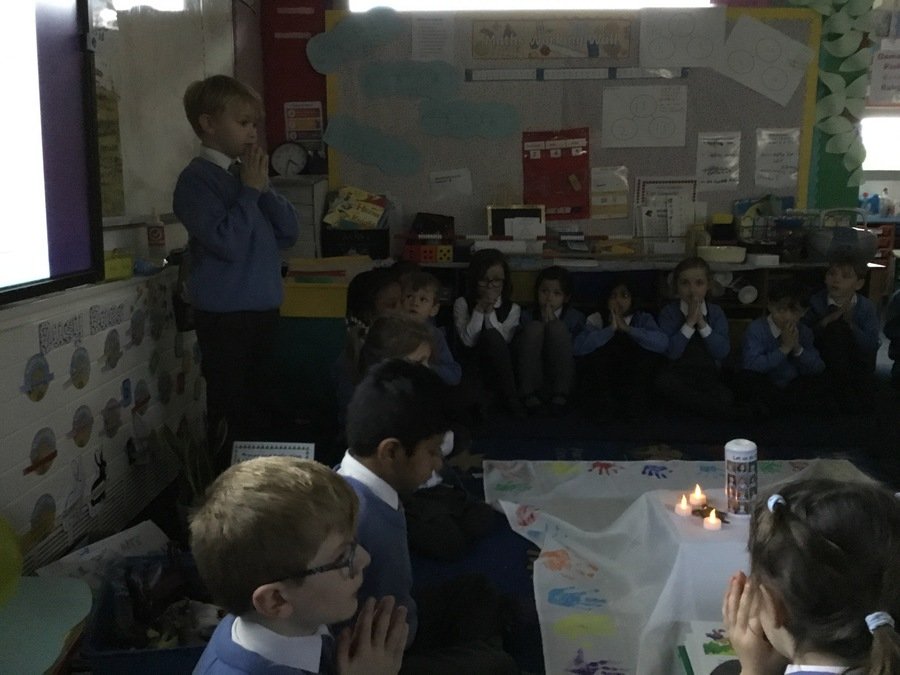 Today, Year 2's focus was 'Looking after our World'. We read the story of Adam and Eve from the Bible and discussed how important it is to look after God's beautiful world that He gave us. Our light monitor chose to have 3 candles today which he explained was for the Holy Trinity.
Year 2 focused on the theme of 'helping others' and charity following on from the record breaking Children in Need on Friday. The light monitor set up our prayer table and our prayer monitors chose a prayer they wanted to share. We read the story of the Good Samaritan and discussed why it is important to be like Jesus and help others.