Years 4, 5 and 6 held an inter-year chess tournament. To even the numbers, Year 6 had two honorary members for the session. Everyone got to use clocks for their game, some played quickly, others more deliberately with great thought and care. Some unfortunately ran their clock down so lost to their opponent, but everyone played fairly. The final result was Year 6 in third place, Year 4 in second place and Year 5 were the overall winners. Well done to everyone for making the effort to take part and once again thank your Mr Lewis for your adjudication skills.
School Music Concert
Please see the images below taken at our ever popular school music concerts.
Despite the rain Years 3 and 4 enjoyed their first golf lesson - in the hall!! We learned to use a putter, some with more success than others, but we did all have tremendous fun. Let's hope that next week we will be able to be outside as we are learning to chip :)
STEM Club members helped KS1 explore the Polar Explorer programme during our science day last week.
Alice in Wonderland - Theatre Production
The children were very lucky to watch an amazing production of Alice in Wonderland on Friday 26th April. They were transported to an amazing wonderland with Alice and were captivated by the characters she met and the adventures she enjoyed.
St Teresa's First Ever Boys Netball Match!
Congratulations to the Boy's Netball team on playing their first ever Netball match. They played against Home Farm on Friday 5th April and what a game it was! It was a nail biting game with the boys winning the match 6-5! Congratulations to the whole team. It was played with great spirit and such enthusiasm.
Year 3 and Year 4 took their performance 'on the road' and performed for the residents of Loganberry Lodge today. Despite not having a stage and sitting in different places, as we struggled to fit everyone into the lounge, the children rose to the occasion magnificently and once again, performed well. Although there were only a few residents they were very appreciative of the performance and the effort we had made to visit them. Well done everyone and thank you to our parent helpers for walking with us.
Year 3 and 4 Production of 'The Selfish Giant'
The whole school very much enjoyed watching Year 3 and 4's production of 'The Selfish Giant' earlier this week
'Off By Heart' Poetry Competition - 2019
On Thursday 28th March, we had the finals of our 'Off By Heart' Poetry Competition - all our finalists were absolutely amazing, having the audience riveted to their seats in anticipation for the whole afternoon. It was truly wonderful to see how the children were able to make the 'words come alive' and capture the imagination of those listening! A big thank you needs to be said to all the children in the school for entering into the spirit of this competition and for the help and support given by parents in the learning of these poems -an incredible achievement -thank you. A big thank you must also be given to our esteemed judges: Father Tom, Mrs Kilcline and Mr Hockly who had some very difficult decisions to make.
Winners: Bayonle, Ava G, Ava P, Jess, Alex R, Declan, Theo
Runners up: Aoife, Faith, Kelsey, George, Edwin, Florence, Charles, Eoinn, Aidan, Ryan, Nicole, Olga,
Natalie, Beverly
World Book Day - March 7th 2019
BCCS
Please see the flyer below that we have received from Brentwood Catholic Children's Society detailing counselling services that they can offer to families.
Please see below the letter received from Damian Hinds MP, Secretary of State for Education and Nick Gibb MP, the Minister of State for School Standards.
The letter congratulated us on our KS2 SATs results in reading which put us in the top 1% of primary schools in England!
Today we investigated the shape of the boat so that it would cut through our 'ice' (aka sand). We all started off with the same shaped boat and then moved onto different types of boat to see which shape travelled the easiest.
Today at STEM club we started looking at the Polar Explorer programme. We began by thinking about the ship which will be sailing the Antarctic waters for almost 10 years. How does something so big, made of metal actually float in the water? Using plasticine we tried to get this material to float and of course rolling it into a ball wasn't a good idea, it immediately sank to the bottom of our ocean. We tried smaller balls but that didn't work either. After a few goes of trial and error, we worked out that the plasticine needed to be bowl shaped so that it displaced the water enabling it to be supported. We then held a competition to see how many passengers (dried split peas!) our ships would hold. Our initial trial had a clear winner with 69 passengers, but after a few modifications by other teams, the winning ship held 93 passengers. Well done to everyone for their resilience in not giving up and determination to try and improve on their own scores.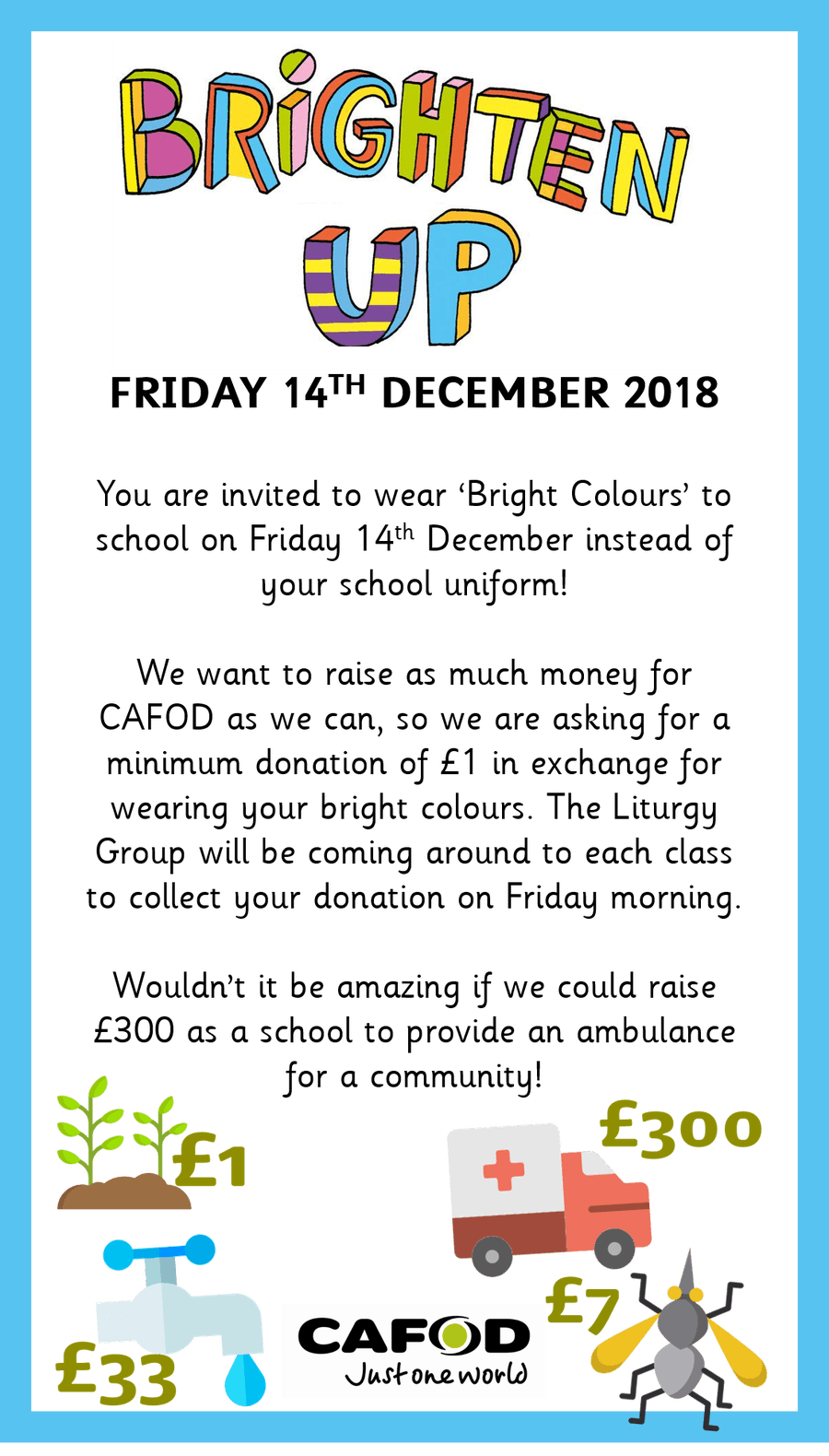 Position Statement regarding formation of Multi Academy Trusts Brentwood Diocese- November 2018
Please click here to view the above document
Joint Schools Concert at St. Benedict's College
Please see the slideshow below for images taken at the Joint Schools Concert held at St. Benedict's College on Friday 23rd November.
Singing Group's visit to The Royal Hospital School in Ipswich to participate in 'Sing Up Suffolk'
Last Wednesday Mrs Wilson and the Singing Group, accompanied by Miss Bartleet, took part in 'Sing Up Suffok' at The Royal Hospital School in Ipswich. They had a wonderful time and really benefited from this experience. Please see the slideshow below for images of the day!

Since STEM started in September, in addition to designing a suit to protect the gingerbread man, we have also investigated how strong Rapunzal's hair might have been and whether the acid in coke had an affect on our stomachs. Then we started to think about the competition to design a pod for the Hyperloop. Individually we created a pod, then working together in groups of three, we amalgamated our designs, taking 'best bits' of everybody's design and improving them. Next we drew them using ICT and then this week we started to make a collage model of how the pod would look. We hope to finish these next week before submitting them. Judging isn't until the New Year so we will have to be patient to find out how we got on. In the meantime our attentions will be turning to Antartica....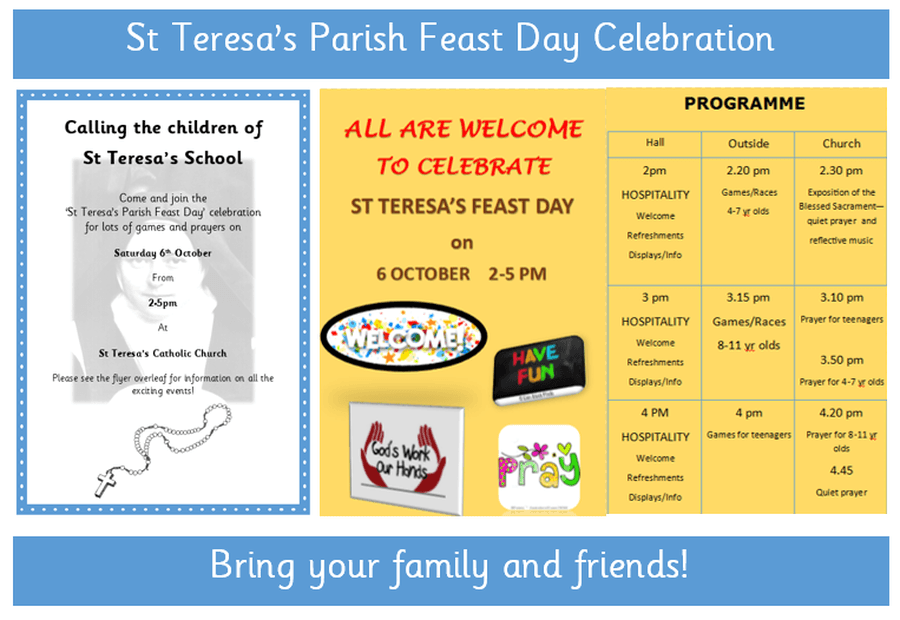 Our first STEM club this academic year saw us investigating how to get the gingerbread man across the river, without the aid of the fox! First we investigated how long he would last in the water; he sank after 15 seconds and by the time one minute had elapsed he had become very sloppy. First we tested our diving outfits for two minutes, some of us were more successful than others. We tried again, modifying our designs and waited for three minutes and we were delighted that we were all successful this time around. I wonder what we will do next week??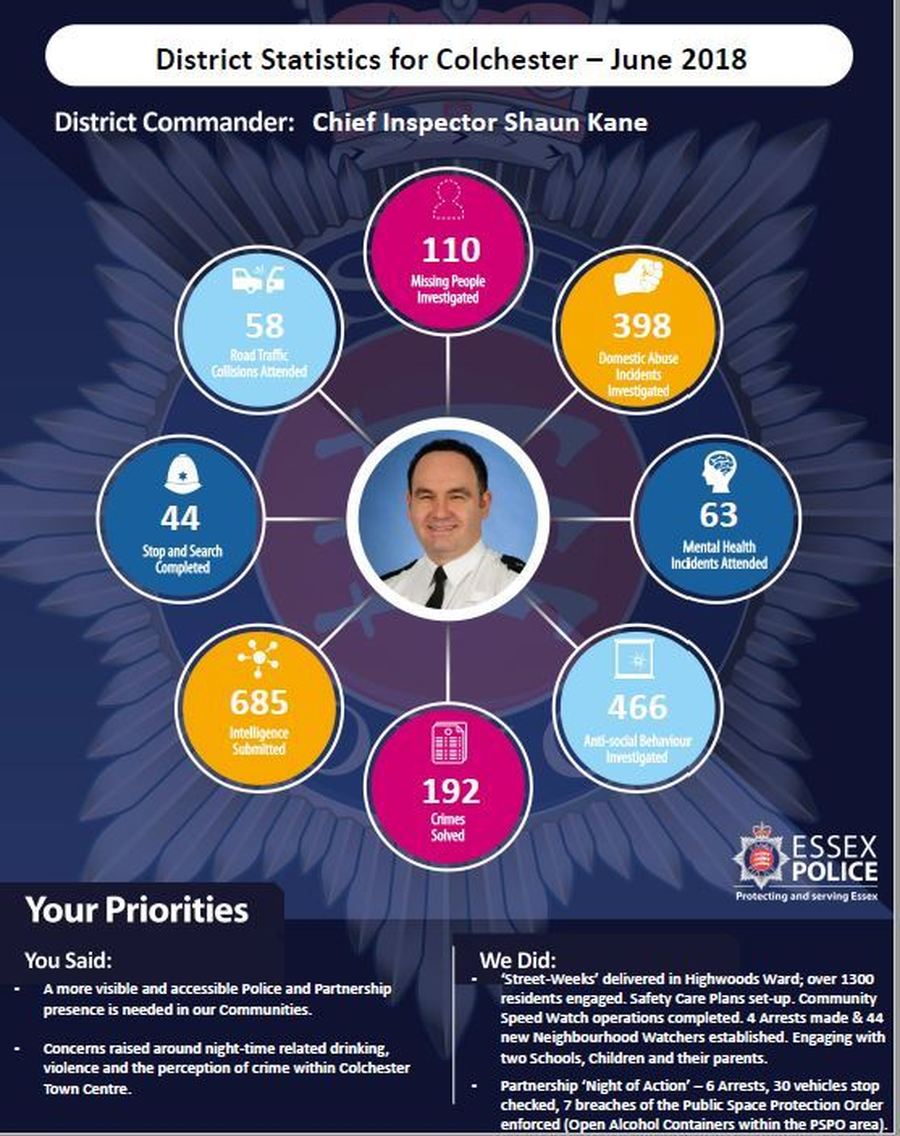 What a super day of sport we had on Thursday 5th July!
The children took part in sports day with great sportsmanship and a positive attitude.
Additionally, we were able to proudly present medals to the children who won the local Football leagues and the Rugby Tournament - what amazing achievements to be proud of! Go St Teresa's!
Singing Group's Performance of 'Joseph'!
Paul from Mad Science led our assembly with some amazing science experiments focusing on states of matter. Children (and staff) took part to help demonstrate why things happen in a certain way. Our children showed their fantastic science knowledge by answering questions throughout the assembly. Well Done everybody!
This week has been an amazing week for sports at St Teresa's!
We have successfully competed in many school sports tournaments and have enjoyed
showing off our super skills, keeping healthy and working in a team with pride and good sportsmanship!
Well done!
The Royal Wedding in Year 1
Down in Year 1 we had a whole day dedicated to The Royal Wedding; we wrote the happy couple cards of congratulations, made crowns to wear to our whole school afternoon tea party in celebration, we also decorated cookies in the colours of red, white and blue as well as writing individual letters to the Queen...we have sent these off and wait in anticipation for a response, fingers crossed! We also used our folding and design skills to design and make a newspaper wedding dress that was linked into our STEM topic this week of being creative and reducing waste paper. We made our dress from fans, twisted and tied paper and a whole train of paper aeroplanes...that took us a very long time and was extremely heavy! We had such fun!
The Finished Newspaper Wedding Dress
Young Children and Screen Time - A guide for Parents and Carers
Please click here to view a very informative guide for Parents and Carers with regard to Young Children and Screen Time.
What an amazing array of science and STEM related work that is happening around the school. Our topics and investigations cover the range from pets, plastic, animals, plants, seasons, space, forces, bodies and materials! We certainly have budding scientists here at St. Teresa's!
FORENSIC SCIENCE DAY:
Some Year 5 and 6 pupils from our cluster schools met together to learn about detection skills and how these related to science, English and maths. Mr Parkinson taught the children how to communicate effectively with those suspected of crime, we practised collecting cells from which DNA could be extracted and learned about which cells DNA could be most easily extracted from. We then moved onto fingerprinting and took our own fingerprints trying to match these to the different types of pattern found in fingerprints. We heard how we have a 1 in 64 billion chance of finding someone with an identical pattern!! After lunch Mr Parkinson believed that Mr Ballard had stolen his sweets so he showed us how to conduct a search using good communication skills and respect, because we didn't know if Mr Ballard had actually stolen the sweets! Then in pairs one person hid a sweet and the partner had to find it only using the techniques shown. Finally, we put all our skills to the test in a crime scene. In groups we had to assess the area, think of what might have happened and why/what clues led us to that conclusion. We took prints and swabs and used magnifying glasses to examine footprints. We also had to find out which country the body had come from using the clues left.
Everyone had a super day and for a group of pupils who had only just met they all worked brilliantly in their mixed teams and pairs. Mr Parkinson was particularly impressed with their understanding and the high level questions the children posed. Well done everybody for making it such a great day, and I wonder how many might follow this science path in the future?
Please find below some safety advice and information relevant to the communities in Essex at this time of year.
This advice has been issued by Essex County Fire and Rescue Service
For information on how to secure your property please click here
Please click here for tips on how to keep your property during the darker evenings
For Firework Safety Information please click here
Please click here for information regarding a Free Home Safety Visit
Thank you ... from the Emergency Night Shelter
Please see below a facebook post from the emergency night shelter thanking us for our donation of cakes and biscuits following our Macmillian Coffee Morning. Thanks to the amazing generosity of our pupils / parents / families / parishioners and many more we were able to support two very worthwhile charities ....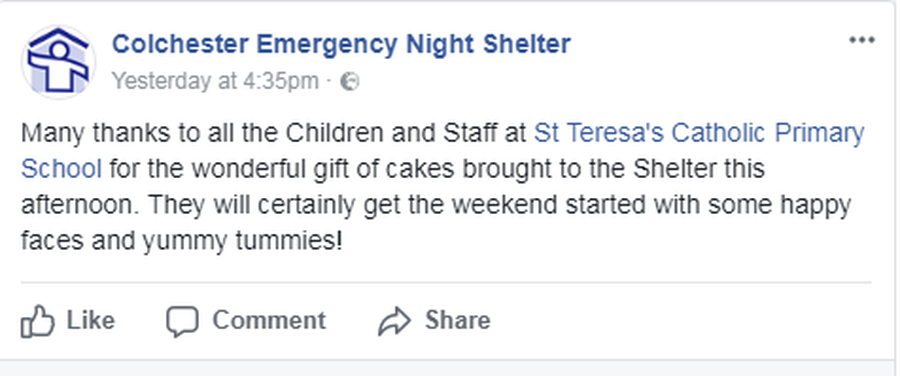 European Day of Languages
As part of our European day of Languages, Mrs Wilson taught the children to sing "Frere Jacques" in French, German, Spanish and Italian. They then performed it as a round in all four languages.
You will be able to listen to what the children learned by scanning the QR codes below (you may need to download a QR Reader in order to do this!).
Group 4 performing Frere Jacques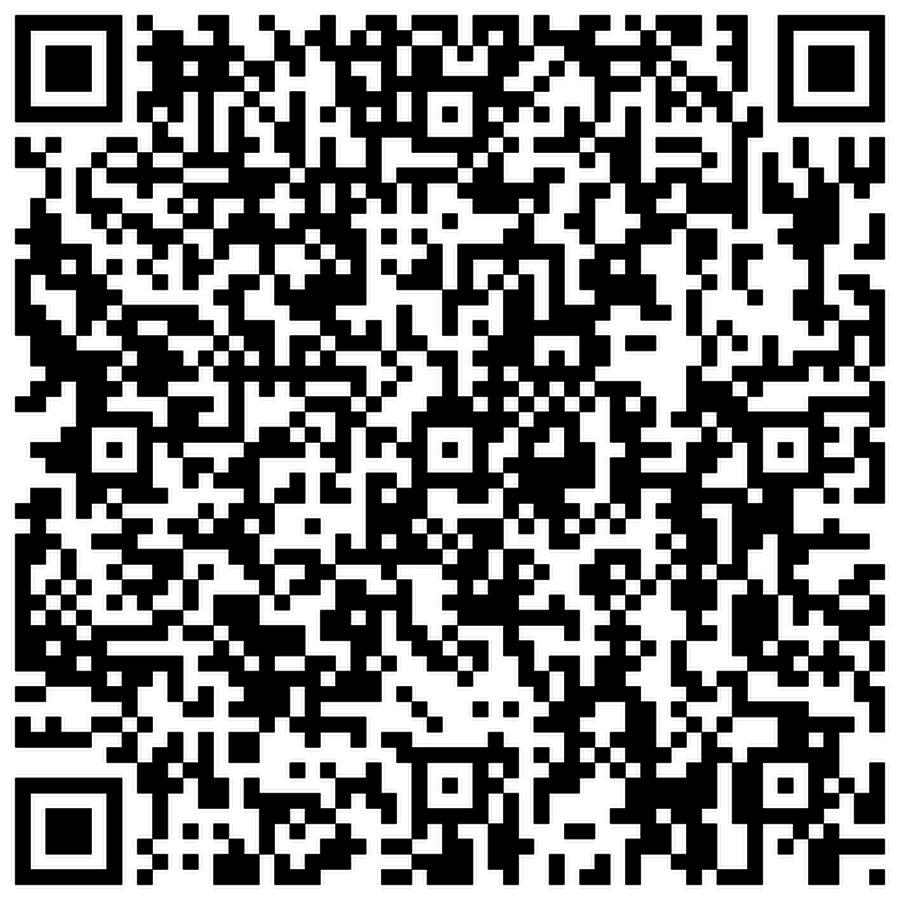 Group 1 singing the Spanish version in unison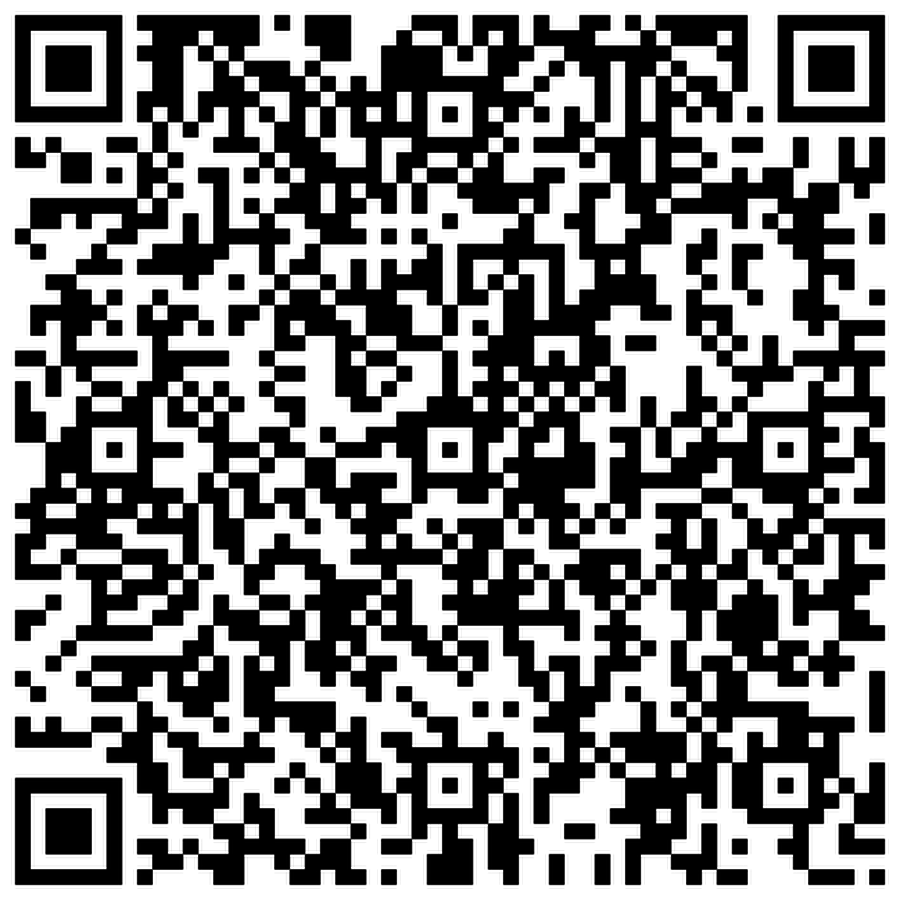 50th Anniversary Whole School Photograph
Wednesday 20th September 2017
Today we gathered together to mark 50 years of our school by having a whole school photograph taken. Remember to keep checking for updates to find out how to order your photograph.