Miss Clark's morning group were tasked with describing a troll they would like to design. They had to use as many features of writing that they have been learning, as they could. The children's descriptions were a pleasure to read!
Trip to IWM Duxford
Year 5 visited the IWM Duxford as a round up to their Woeful Wars topic. They took part in a 'we were there' session with Mike and Anthony - two war veterans! They showed us photographs and played a true or false game with us and answered some questions, they told us some pretty exciting stories of their time spent as pilots. We then got to view the museums hangers and all of the different areas of war that were exhibited. We even got to see some aircraft take off and land!
Land Warfare!
As part of our History and Design and Technology lessons, we have learned all about trenches in WWI, we designed our trenches and learned about the different elements of a trench. We then made our own 'shoe box trenches'.
Local History at Chelmsford Museum
We had the most fun at Chelmsford Museum! We learned all about a local family and the roles each of them played in WWII, how rationing for food and clothing worked and realised that we really are extremely lucky! We met a 'land girl' and got to see and use some artefacts, including replica gas masks and sitting in an Anderson shelter! The weather was glorious, so we even managed some fun in the park at lunchtime!
Growing!
As part of Science week we investigated different types of 'growing' and have set up some different investigations at each table in the class. We are going to observe these over time and can't wait to see what happens! We are growing: carrot tops and celery, peas in clear cases so we can see the germination process clearly, crystals using salt, cress in various bedding and probably the most exciting one of all...SEA MONKEYS!
Forces, push, pull, gravity, air resistance and parachutes!
In Science we have been learning about forces and air resistance. We designed 2 parachutes in pairs thinking about the area of the material, length of the strings and weight, we thought about the independent variables and what we wanted to keep the same or change. Once we had designed and made these we tested the time it took them to reach the ground from the same height.
Road Safety! We learned all about road safety and the importance of stopping, looking and listening!
Science - investigating shadows and day and night
Year 5 are investigating shadows and the Earth's rotation in order to present data and explain how day and night occurs!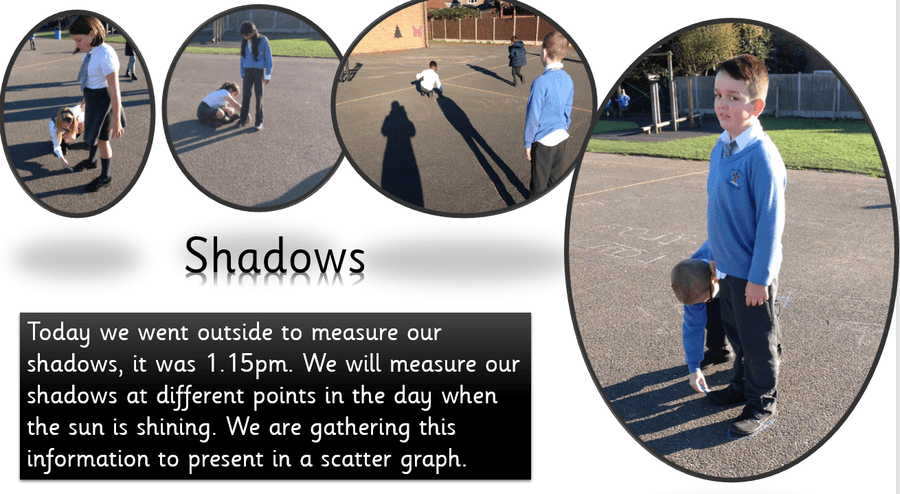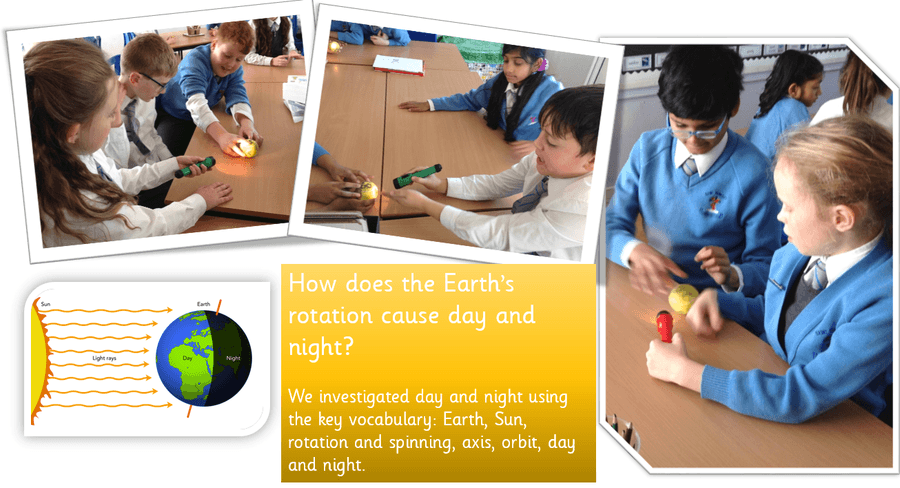 The whole school enjoyed a fantastic pantomime! We watched and participated enthusiastically as Aladdin fought for Jasmine's hand in marriage!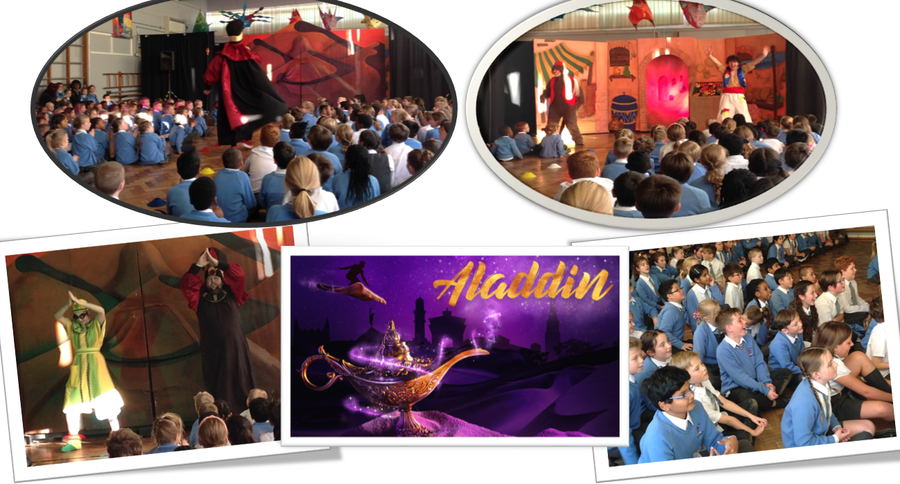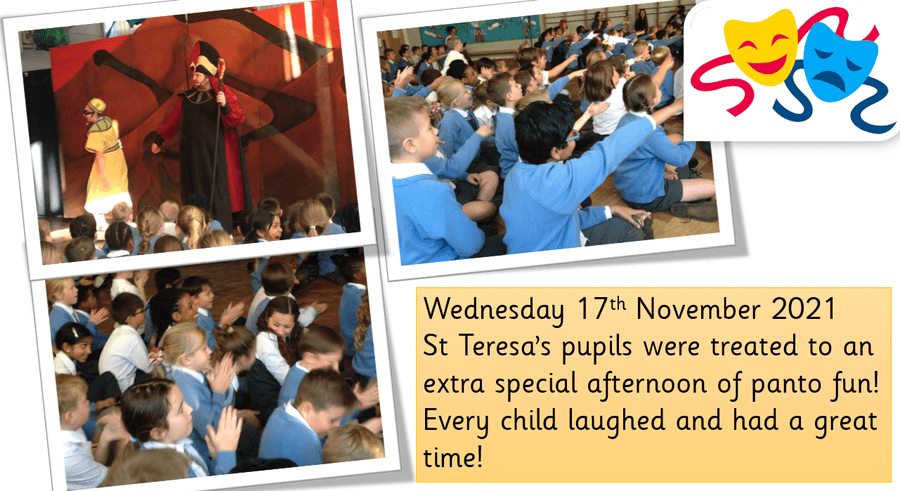 Year 5 enjoyed lots of activities linked to anti-bullying week. We listened to the 'Andy and the Odd Socks' song 'One Kind Word' and enjoyed an assembly led by Marcus Ramtohul (member of Andy and the Band). We also participated in a BBC live lesson. We focused on choosing one kind word that you could say to another person and then made 'kind word' stones to spread around the school grounds to share joy and positivity (keep an eye out for these as you enter the school building). We then used scratch art to make a kind word friendship bracelet to give to another member of the class. All this whilst wearing pyjamas for Children in Need
On Wednesday 3rd November, year 5 went to Church to find out all about the special sacrament of Marriage. Father Rick taught us all about the order of service and important symbolism involved.
During our PE sessions this term, we have been enjoying OAA (Outdoors and Adventurous Activities). We have been developing our Physical, Social, Cognitive and Leadership skills and our teamwork is really coming on!
On a Thursday afternoon, year 5 enjoy our Orchestra sessions with Mrs Luff. The is what we did in our first session and we can't wait to learn more!