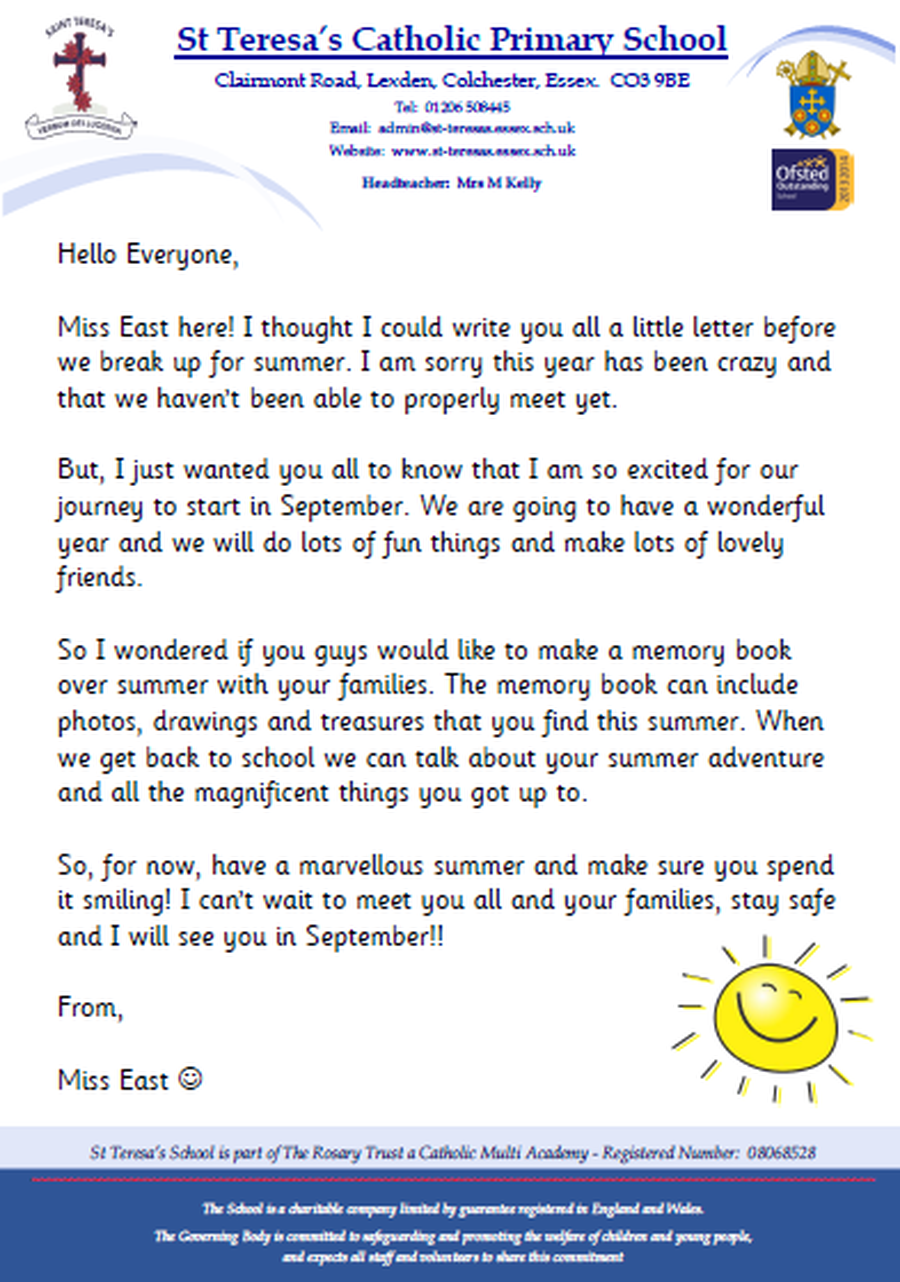 FAQs for New Intake Parents
We have taken all of your questions and tried to answer them as best we can - please see the document below: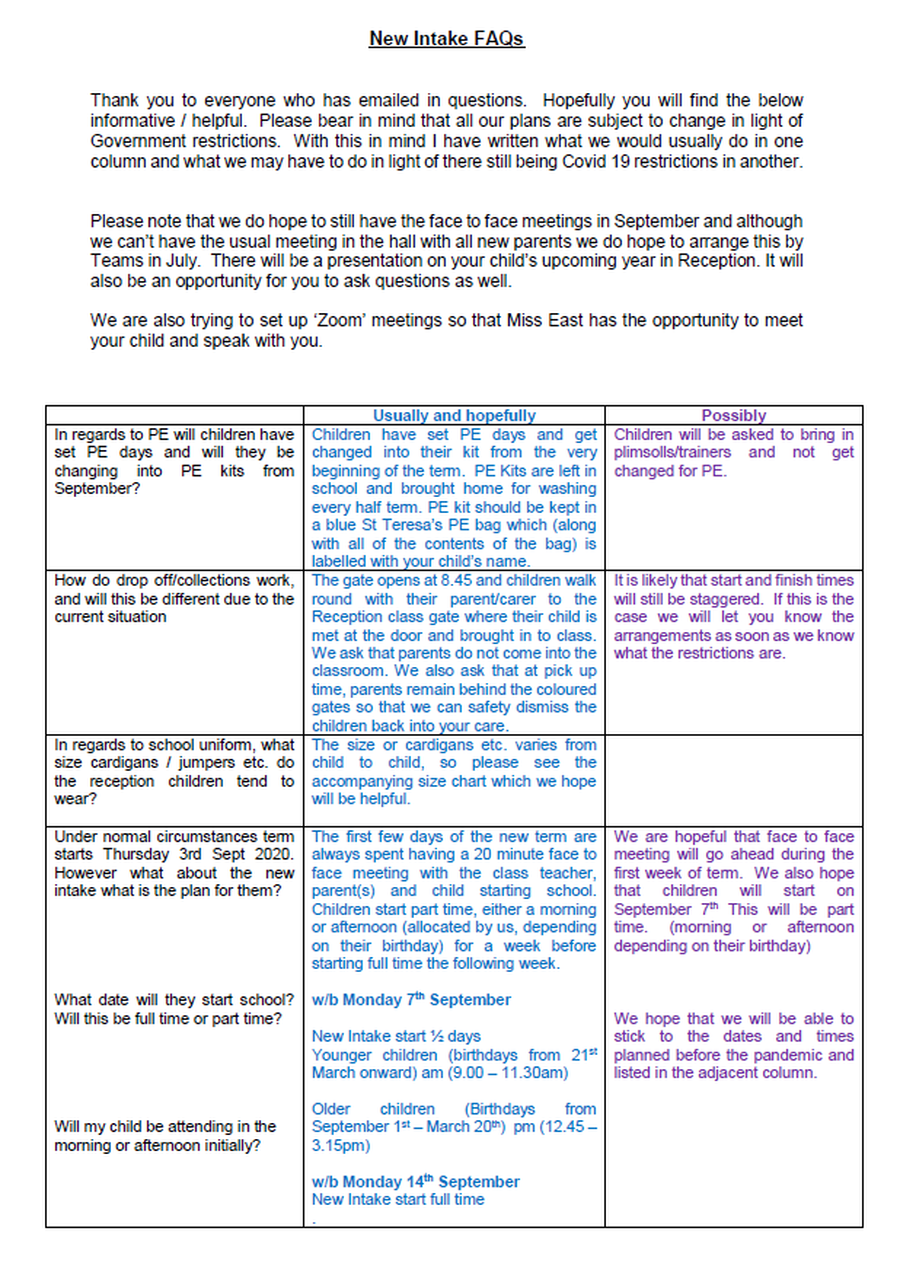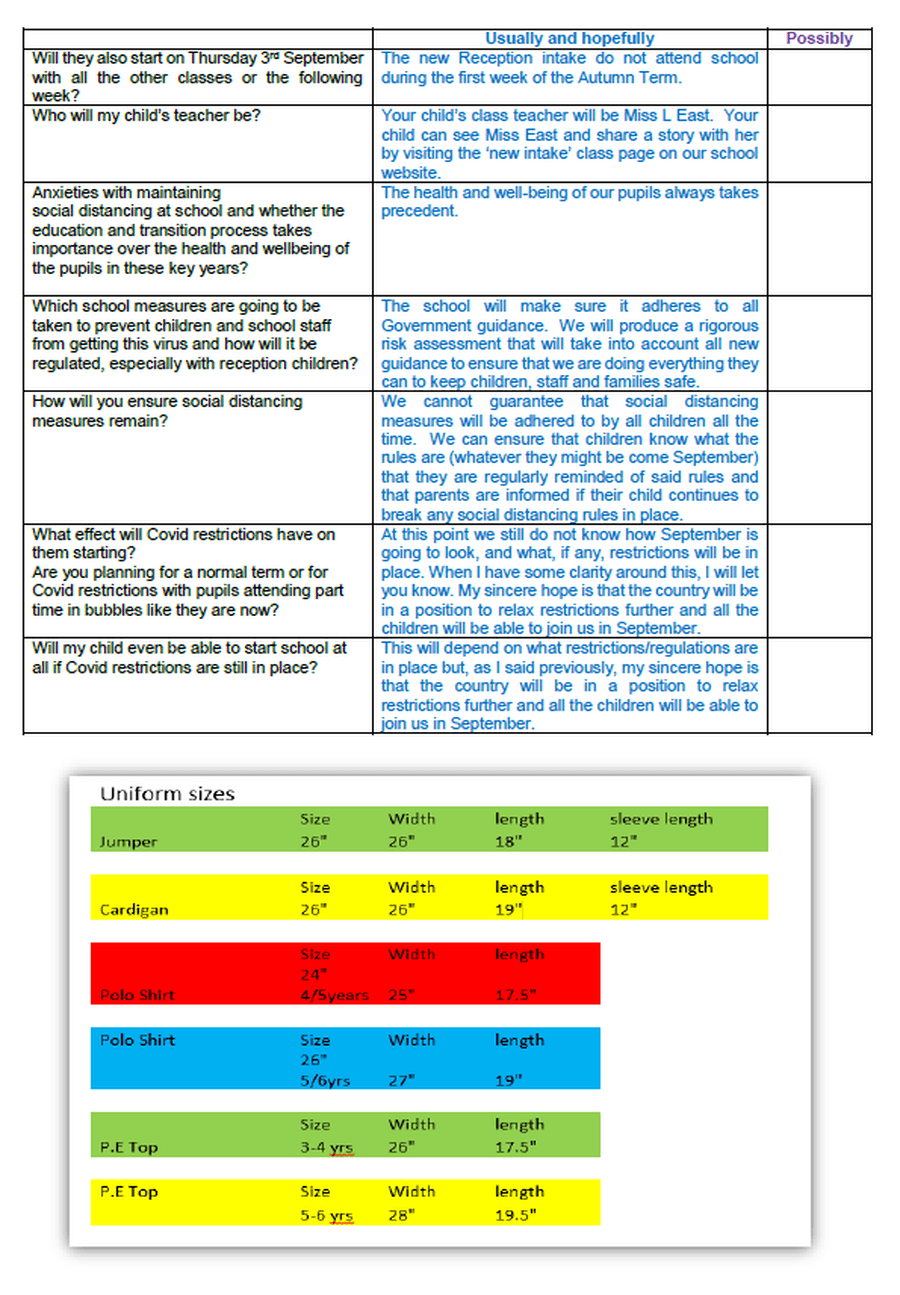 Welcome to St. Teresa's School!
In these very unusual times where it is impossible for us to operate as normal, we will be using this page to keep you as up to date and informed as possible - please do keep checking the page on a regular basis for updates.
Under normal circumstances we would be looking forward to welcoming all of our 'new' parents in to school for an information evening, where you would meet Mrs Kelly - the Headteacher, your child's class teacher, some of our school governors and members of the 'Friends of St. Teresa's' (PTA).
At this meeting you would also have been given information regarding purchasing school uniform and would have been asked to complete lots of paperwork providing all of the information / consent etc. that we need before your child starts school.
We are currently looking into offering a 'virtual' meeting and will keep you updated as this progresses.
In the meantime please find below links to all of the documentation that you would have received at the information evening. If you are able to, it would be most helpful if you could download the documents, complete them and then scan and return them to the school office via email (office@st-teresas.essex.sch.uk). This will enable us to prepare for your child starting school.
We invite you to email us 3 questions that you would like to ask us about your child starting school – we will do our best to answer your questions and maybe incorporate these answers into a short video which we would hope to be able to share with you after the half term break.
We appreciate that these uncertain times will be adding to your natural anxiety around your child starting school (especially if this is your first time), but please be assured that we are doing everything we can to ensure that your child's transition to primary school is as smooth and stress free as it can be.
Useful Documents:
Please click on each link below to access the document. If possible, those marked with an * should be completed and returned to the school via email.
Welcome to our school - Letter to children
Parents' Questionnaire for your child 'All about me *
Information Booklet - life at St. Teresa's
School App - guidance for Parents
EYFS 'Tapestry' Information Letter and Permission Form *
Free School Meals Funding Information - Letter to Parents
First Day Absence Calling Letter
Responsible Internet Use Letter
Food including nut allergy policy