Meet the members of 'Your Voice'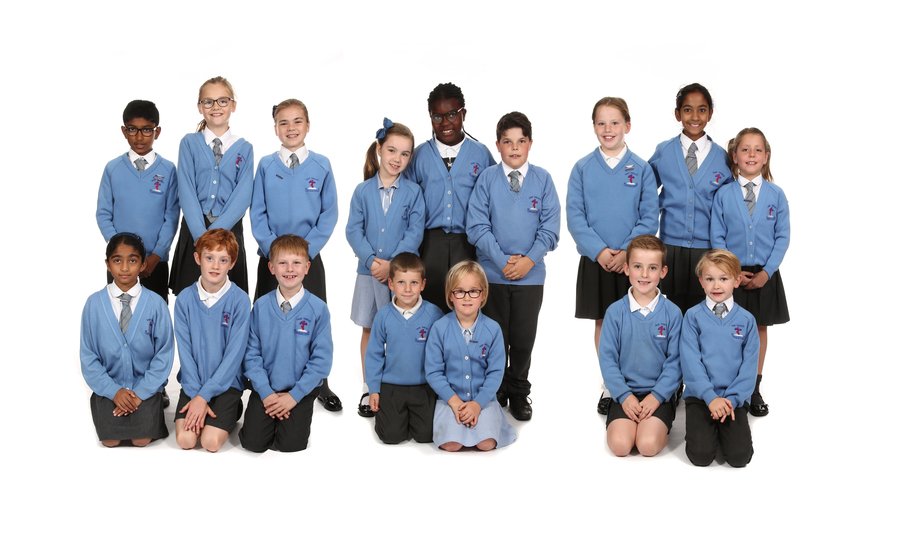 Organizing the Christmas Tree festival 2017
Celebrating 50 Years of St Teresa's School
The Your Voice team organized which class would make each decoration under our theme of gold for our golden anniversary!
Our wonderful Year 6 Your Voice representatives went to the Red Lion Walk Church, by Body shop and River Island, and dressed the tree. They problem solved and worked so well as a team. They represented our school so well, using impeccable manners and talking to the organizers so well! We are very proud of our Your Voice team!
With the help of Your Voice, the whole of the school took part in a fundraising day for Children in Need - we all wore our pyjamas to school, took part in a variety of Pudsey themed activities and managed to raise an amazing £183. Thank you to everyone who took part.

We are 'Your Voice'
We usually meet every two weeks and we are constantly trying to think of ideas to make our school an even better place than it already is.
A very important part of our role is to fundraise for charities. In the past we have organised a toy sale for our partner school in Uganda.
We are very aware that we are the representatives of all the children in the school and we try hard to listen to everyone and share what we hear at our meetings.
The Your Voice Team of 2017-2018
| | | |
| --- | --- | --- |
| Year 1 | Year 2 | Year 3 |
| | | |
| Year 4 | Year 5 | Year 6 |
| | | |